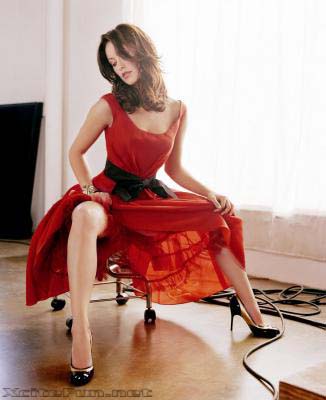 Irene Heather Adler | 33 | Human
Irene is feisty, flirty, and loves to fool around. She enjoys making people beg and she is a tease at most. She will flirt to get what she wants and hates getting no for an answer. She's a dominatrix, doesn't care who sees her naked, and is all around a sultry woman. She works undercover for Moriarty at times, but it doesn't stop her from philandering with the law enforcement.
Irene doesn't really have any "friends". She has a few acquaintances who she gets along with, and that includes her coworkers, people whom she associates with, as well as Moriarty since the two aren't exactly friends or enemies. Irene likes to go to the bar and socialize, so it is very possible she could make some friends.
Irene is all around a flirty girl. As long as the guy is good looking, she couldn't really ask for anything else. She's more of a "no strings attached" kind of girl, but the only person who has particularly perplexed her into being fascinated is Sherlock Holmes.
Irene is only enemies with people who see her as an enemy. She doesn't really try to make them, but seeing as she is associated to Moriarty, it is possible that people could see her as a sloozy, annoying woman who needs to be gotten rid of.
Similar topics
---
Permissions in this forum:
You
cannot
reply to topics in this forum