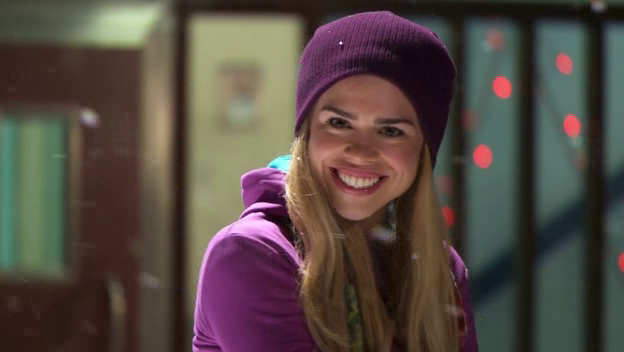 "I wanted her to say 'we are not amused'. Bet you five quid I can get her to say it..."
Full Name: Rose Marion Tyler
Aliases: The Pink and Yellow Human, Bad Wolf
Age: 23
Occupation: Torchwood Agent
Current Residence: Pete's World
Species: Human
Face Claim: Billy Piper
Appearance::

Bad Wolf:
Personality: Rose Tyler is a hard-headed girl. When she decides on something, it
has
to happen. She has quite a thirst for adventure, and has gotten into the habit of running towards trouble instead of away. Something the Doctor taught her.
She is brave, and has learnt to use her wit as a weapon. She used to be kind-hearted and sweet, but her exposure to harder things slowly diluted those with willingness to kill and a slight hardness. She is no more the 19 year old clueless girl from before the Doctor.
History and Family
Parents: Jackie Tyler, Pete Tyler
Siblings: Tony Tyler
Important Figures: The Ninth and Tenth Doctor
Home Town/Planet: Earth, England, London
History: After being stranded in the parallel universe, Rose worked on a dimension canon to find the Doctor. Once it was completed, she went through many dimensions just to find him. On day, it finally worked. They were reunited, though not for very long. When the Doctor left her once more in Pete's World, she was devastated, despite her having the duplicate. She wanted her Doctor, the real, original Time Lord.
When he left, she realized that the dimension canon was still working. So she had multiple other made and left them with her family and the duplicate, in case they ever wanted to follow. She is now living in Cardiff, in the right dimension, and still searches for the Doctor.
You, the player!
Nickname: Kudos :3
Contact Information: PM, Skype
Other Characters: The Eleventh Doctor, Sherlock Holmes, The Wanderer
Source: Interwebs
Roleplay Sample: Rose walked down the street towards Torchwood, where she worked. She walked onto the special square of sidewalk and waited to be taken down. As the elevator platform descended she saw the other people working there running around. Frowning, she stepped off the platform as it stopped, and walked straight to Jack, who was listening to Gwen Cooper, who was speaking very quickly, hands flapping around enthusiastically.
"Jack," she called as she walked up to him, "What the bloody hell is going on?" Jack turned to her with a great big grin on his face. "Oh, Rosie, you'll never believe it..." he began, eyes sparkling with excitement, "But,
we found him
." When no reaction came from Rose, Jack frowned worriedly. "Are you sure?" she spoke, dead serious, "I don't think I could take another false alarm." she whispered to him.
He hugged her tightly and laughed. "I swear to God, Rose. It's him." Only then did her face split into a blinding grin.



Posts

: 21


£

: 1002


Join date

: 2013-12-23



Approved!
Oh god. Let's hope someone makes a nine to keep her busy. XD
go ahead and add her to the face claims and who's who, you know the drill.

I also put her under Time Travelers. If you wanted her in Torchwood let me know.
_________________
On the first foreign fall of snow of the new year, the Storm would cause her untimely demise. The clock's ticking will sound and the chorus will sing as the shepherd and his sheep shall cry.
Demory's Theme
Admin




Posts

: 69


£

: 15298


Join date

: 2013-11-05


Age

: 23


Location

: TARDIS

Rank/Abilities Sheet
Rank: Time Lady
Weapons: Sonic Probe
Abilities:


Similar topics
---
Permissions in this forum:
You
cannot
reply to topics in this forum