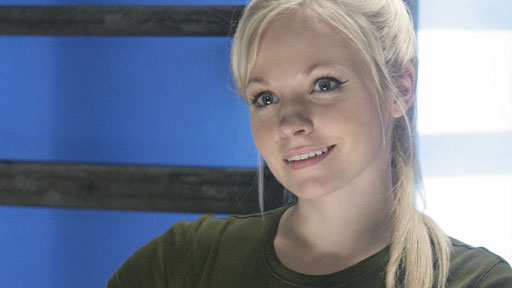 "So much to see and so much to do! Places to see and People to save."
Full Name:
Jenny
Aliases:
G.I. Jane
Age:
Unknown
Occupation:
Traveler
Species:
Time Lord
Face Claim:
Georgia Moffet
Sexual Preference:
Bisexual
Marital Status:
Single
Current Residence:
Wandering
Personality:
Jenny is a very vibrant girl, she loves life and wants more than anything to see more of it. She is easily excitable and eager to spend time with her father and she is very much a girl that will spend time with others. She is also a flirt, she is very willing to flirt with others if it is needed or she wants to. Though the programming of the cloning process made her very much military minded and goal oriented. She has too much of her father's blood in her she tended towards violent intentions until he corrected her.
It didn't take her long to figure out that her father was a man who didn't believe in violence and would rather have lived in peace. She was excited by travelling the universe with him and seeing more of the world she was eager to get more of the universe experiences. Though she did challenge him quite a bit on a lot of things, she was willing to voice her opinions on things.
Appearance: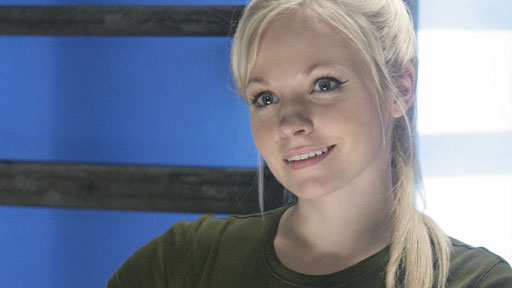 Parents:
The Doctor
Siblings:
None
Important Figures:
Susan Foreman, The Doctor
Home Town/Planet:
Messaline
Powers/Skills:
Telepathy with other Time Lords, Regeneration
Weaknesses:
History:
Jenny was born on Messaline as a clone of The Doctor, she was quickly thrown into his life. She learned as rapidly as she experienced The Doctor teaching her about life and waht to do in it. She was eager to get a move on becuse there was so much to do, when she got through it all with him she was shot. Jenny remembers being shot and dying, she remembers laying on the bed waiting and The Doctor crying over her.
When she woke from all of that she took off like a shot for a rocket she wanted to see the universe. She found a place that was interesting and was given something by a man that told her it would help her. The Item was a Vortex Manipulator, she smiled broadly and took this, beginning to quickly learn it's use. She would explore time as well as space now, she could go anywhere and do anything, she was eager to see more. Jenny did get herself into trouble from time to time but always got herself out.
So with her Vortex Manipulator she began to try and pin point on The Doctor, spending more and more time on Earth. Jenny was trying to track down where he popped up because she wanted to see her father again. She wanted to find her dad and to explore with him after that.
Nickname:
Prissy
Contact Information:
You has it by now
Other Characters:
The Ninth Doctor, Dean Winchester, Mara, Captain Jack Harkness, Gabriel, Ben Braeden, Susan Foreman, Charlotte Asher, Azazel, Noah Zayden, The Tenth Doctor, Amitiel
Source:
Staffer
Roleplay Sample:
Jenny smiled to herself as she looked at her Vortex Manipulator, she knew that it would take her to her father. She was desperate to find him and she wanted to figure out where he was, after all he was here somewhere. Jenny had run across that man Jack Harkness and he'd told her that he was around frequently enough. That made her stay at Cardiff trying to figure out when and where he'd show up. After all he could time travel and show up anywhere and any when he pleased but why this time period why this area?
As she walked by the Park she saw a statue move, or she thought it was moving. She saw the thing move again and turned quickly to stare at it, hoping it would move again because she wanted to be sure she wasn't going crazy. Jenny knew that this place was so different from her own home and she wanted to spend time there getting to know it, especially if that statue had moved.



Posts

: 1


£

: 500


Join date

: 2014-05-10



J-Jenny? O__O
~~~~
ACCEPTED

Love it, can't wait to Rp with her.
_________________
I'm friends with the monster that's under my bed
Get along with the voices inside of my head
You're trying to save me, stop holding your breath
And you think I'm crazy, yeah, you think I'm crazy
Admin




Posts

: 95


£

: 3539


Join date

: 2013-12-09


Location

: In the Tardis



---
Permissions in this forum:
You
cannot
reply to topics in this forum